3601) SQL Balance for Sybase 1.1.0
Database Administrators rejoice! Now you don't have to compare and synchronize SQL databases manually

---
3602) SDE for Eclipse (ME) for Java Platform 1.1 Modeler
SDE for Eclipse is a full-featured UML plug-in module for Eclipse.

---
3603) SnapByte Flash Studio ActiveX DLL 1.0
ActiveX DLL to convert AVI video to flash

---
3604) NSIPAddress 1.1
ActiveX control to validate an IPAddress and return the ping status

---
3605) DF_ECR 2.0.12
Collega le tue applicazioni ai registratori di cassa

---
3606) Top Perl Studio 0.95
Top Perl Studio is an Integrated Development Environment for Perl

---
3607) Full Convert SQL Server Edition 2.0
Full Convert is the best application to convert structure and data of databases.

---
3608) Morovia PCL Bar codes & More 1.0
Morovia PCL Bar codes & More package consists of 7 PCL soft fonts

---
3609) Component Conversion Utility 0.6
Minimizes the time needed to create skeleton code in a variety of languages

---
3610) HyperCoder Standard Edition 1.0
HyperCoder; an advanced programmers editor designed to streamline your work flo

---
3611) M-Chinese Mail Component 1.0.0
Chinese Mail Component for ASP and Microsoft Windows Applications

---
3612) Visual Importer Professional 7.7.0
Automate loading data into Oracle, SQL Server, ODBC from flat files or ODBC

---
3613) SDE for JBuilder (LE) for Linux 1.1 Personal Editi
SDE for JBuilder is a full-featured UML modelling tool seamlessly integrated with JBuilder.

---
3614) SocketTools Secure Visual Edition 4.5
ActiveX components for Internet application development.

---
3615) SCML Zip & Split OCX 1.0
SCML ZIP & SPLIT OCX is an OCX control that allows Visual Basic

---
3616) ScriptC ActiveX Control 2.0
ScriptC is small and effectual programming C-like language.

---
3617) ASP/Image2WBMP 1.02
ASP component that allows web developers to convert images to WBMP format.

---
3618) UCCDraw ActiveX Control V6.50
UCCDraw ActiveX Control with FULL source code.

---
3619) Map Suite Desktop 2.0
Map Suite Desktop Edition is a powerful and feature-rich .NET mapping control.

---
3620) E-XD++MFC Library Professional V9.20 9.20
E-XD++ Library for by UCanCode.Net Software, an C++ class framework

---
3621) BoxesHelper 1.0
BoxesHelper searches for boxes as preprinted elements.

---
3622) LandscapeHelper 1.0
LandscapeHelper detects landscape pages.

---
3623) RakeHelper 1.0
RakeHelper searches for rakes / combs as preprinted elements.

---
3624) Guggi for Oracle 2.1.0
Manage programming and data analysis for Oracle 8.0, 8i, 9i, and 10g.

---
3625) WebDailyCalendar 1.0
Makes it easy to add professionally looking schedules & Gantt charts to your app

---
3626) UnityJDBC 1.0
UnityJDBC allows querying multiple databases in a single JDBC query.

---
3627) Spire.Designer 1.2
Spire.Designer for Visual Studio .NET Free Download

---
3628) SkSNTP ActiveX Control 4.0.0.5
A lightweight and powerful SNTP (Simple Network Time Protocol) ActiveX control

---

3629) ESBPCS for VCL - Components and Routines 4.4.3
Delphi Components and Routines making Data Entry and Manipulation Easy

---
3630) ProjectDiff 1.0.8
Compare projects to determine changes and track your project's dynamics

---

3631) SignalLab VCL 4.0.1
SignalLab is a set of VCL components, for fast (DSP)Digital Signal Processing.

---
3632) IP2Location Geolocation Java Component 1.10
IP2Location Java component translates IP address to country, city, ISP and other

---
3633) GdViewer - Image ActiveX Viewer 1.0
GdViewer is an image activex viewer control that supports a lot of image format

---
3634) Geodaten German Houses (English) 1.00
More than 19 million house coordinates of the Federal Republic of Germany

---
3635) Nevron Diagram for .NET Q2 2006
Professional Diagram component for .NET applications.

---

3636) MS SQL Data Wizard 6.7
A Windows GUI utility for PostgreSQL data management and PHP programming.

---

3637) PostgreSQL Data Wizard 6.6
A Windows GUI utility for PostgreSQL data management and PHP programming.

---

3638) Firebird Data Wizard 6.7
A Windows GUI utility for Firebird data management and PHP programming.

---
3639) DBConvert for MS SQL & MySQL 2.1.0
Bi-directional db conversion tool for MS SQL and MySQL databases

---
3640) Data Export - Oracle2Text 1.2
Oracle2Text is a program to publish Oracle data as TXT(CSV, TSV, PSV) files.

---
3641) MemoCode 3.0.11.188
MemoCode is great integrated manager for tasks, passwords and bookmarks.

---
3642) Oracle Delete (Remove) Duplicate Entries Software 7.0
Search and delete duplicate data (values, records, rows and numbers) in Oracle.

---
3643) RuleLab.Net Server 1.5.5
Build business rules using the web browser and integrate via the rules engine

---
3644) MS SQL Server Change Case to Proper, Upper & Lower Software 7.0
Change case for values in MS SQL Server 2000 or 2005 tables.

---
3645) MS Access Add Data, Text & Characters To Tables Software 7.0
Add text in MS Access tables.

---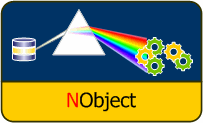 3646) NObject O/R Mapping Framework 2.0.0.1087
An O/R Mapping (Object-Relation Mapping) framework for Microsoft .NET platform.

---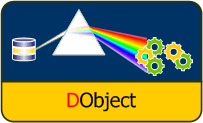 3647) DObject O/R Mapping Suite 2.0.0.890
An O/R Mapping (Object-Relation Mapping) component package for Borland Delphi.

---
3648) Dutch ->English Database 1.0
Dictionary Database Dutch ->English to integrate into your applications

---
3649) Italian->English Database 1.0
Dictionary Database Italian ->English to integrate into your applications

---
3650) English->German Database 1.0
Dictionary Database English->German to integrate into your applications

---


Browse Pages: [1] [2] [3] [4] [5] [6] [7] [8] [9] [10] [11] [12] [13] [14] [15] [16] [17] [18] [19] [20] [21] [22] [23] [24] [25] [26] [27] [28] [29] [30] [31] [32] [33] [34] [35] [36] [37] [38] [39] [40] [41] [42] [43] [44] [45] [46] [47] [48] [49] [50] [51] [52] [53] [54] [55] [56] [57] [58] [59] [60] [61] [62] [63] [64] [65] [66] [67] [68] [69] [70] [71] [72] 73 [74] [75] [76] [77] [78] [79] [80] [81] [82] [83] [84] [85] [86] [87] [88] [89] [90] [91] [92] [93] [94] [95] [96] [97] [98] [99] [100] [101] [102] [103] [104] [105] [106] [107] [108] [109] [110]