1) Windows XP Themes 2.0c
Make your computer look like Win XP for FREE!!

---
2) Clean It 3.08
Unleash the ultimate power and eliminate unwanted temporary garbage files

---
3) Win KeyFinder 1.65
"Win keyfinder" retrieves your windows Xp, win 2000, windows me, 98, 2003 and .NET Product keys from the registry and display it for you.

---
4) Change Harddisk Volume ID V1.0
This utiltity allows you to change the ids of FAT and NTFS disks on both Windows NT/2K and Windows 9x

---
5) Longhorn Transformation Pack 9.0
Longhorn Transformation Pack will update your Windows XP with the latest Longhorn GUI by adding some themes and patch system files.

---
6) 16-bit MS-DOS Subsystem Error Quick Fix 1.0
16-bit MS-DOS Subsystem Error Quick Fix

---
7) Speed It Up Free 4.01
Speed up Windows XP or Vista for free with New Technology

---
8) Windows Uptime 1.6
Displays how long time in days, hours, minutes and seconds that your system has been up as well as the exact time of boot

---
9) Parallel Port Viewer 1.27
This program allows you to view and control parallel port on hardware level.

---
10) TweakNT 5.0
TweakNT

---
11) DOSRDP 2.4
DOS Client for windows terminal services

---
12) Power Spike - Icewind Dale 1.25
Icewind Dale character editor.

---

13) Nucleus OST to PST Conversion 7.05.01
Nucleus OST to PST conversion software, converts unusable ost to usable pst

---
14) Samsung SGH-C100 Flasher/Dumper 1.0.5.57
Samsung SGH-C100/C110 Flasher/Dumper

---
15) KeyboardTest 2.2
Software to test your computer or laptop keyboard. See key presses & scan codes.

---
16) Satellite TV to PC Pro 5.3.05
Watch of 3000+ Satellite channels free with our software!

---
17) Power Spike - Baldur's Gate 2 SoA 1.00
Baldur's Gate 2 SoA Character Trainer

---
18) Retrieve Deleted History 1.0
PC secure delete is a great software tool to retrieve deleted history easily.

---
19) Active Password Changer 3.0282
Boot disk to reset passwords for Windows XP 2000 2003 NT. Free Demo.

---
20) IP Refresh 1.5.5
IP Refresh is a DHCP client diagnostic tool for Windows NT 4

---
21) AttributeMagic Pro 2.3 beta3
Change file/folder date-time, attributes, image/MSOffice file tags. Rename files

---
22) Everest Home 2.00.335
EVEREST Home Edition is a freeware hardware diagnostics and memory benchmarking solution for home PC users, based on the award-winning EVEREST Technology

---
23) PXE Boot Image for VMware, floppy image 1.0
PXE Boot Image for VMware - Bootable floppy image functions as a PXE Boot ROM

---
24) Thinstall Studio 1.94
Securely Link EXEs + DLLs + data files into 1 EXE that never decompresses

---
25) Arabic Keyboard Layout Support 5
Install the arabic languge on to your pc and start with ease typing arabic

---
26) Easy Password Recovery 1.6.1
Shareware WMV and AVI encoding software with editing (cutting/joining) features.

---
27) TypingMaster Pro 6.30
TypingMaster Pro: Personal touch typing trainer

---
28) StatBar 2.301
A system status bar which allows you to quickly get an overview of your system's condition

---
29) iStory Creator 4.2 Beta
iStory Creator is an application that allows users to take full-advantage of the iPod's Note Reading capabilities

---
30) Roadkil's Monitor Test 1.2
Displays test patterns for use when performing monitor repairs

---
31) UnRAR for Windows 1.0
UnRAR for Windows extracts the files from a RAR type archive (*.rar).

---
32) PC Outline for Windows 1.0
Top selling Outliner

---
33) HTML2TXT 3.0
HTML2TXT can convert html files to txt format

---
34) SpeedItUp Extreme - Free Speed Booster 4.00
Free - Speed up your PC by 300% or More.

---
35) PowerShell XP 3.01
PowerShell for Windows XP is the newest verison of PowerShell

---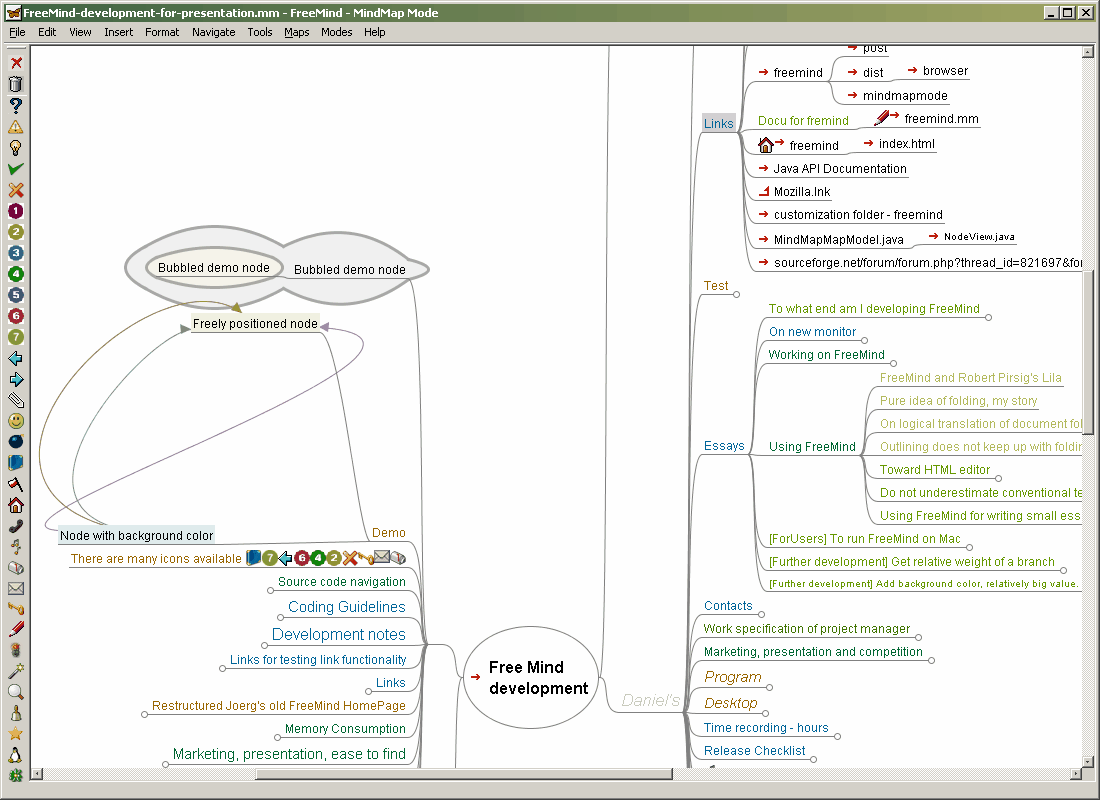 36) FreeMind 0.9.0.15
FreeMind is a premier free mind-mapping software written in Java

---
37) Xp Sp2 Integrator 1.0
Integrate SP2(service Pack 2) into your own Winxp.

---
38) xSharez scanner 3.0
xSharez scanner is a multithreaded NetBIOS/SMB scanner designed for both network administrators and users interested in the network security issues

---
39) Mega Key Viewer 2
Product key viewer for Windows, Office, Works and various other software

---
40) Floppy Image 2.2.5
Creates image files of floppy disks and back.

---
41) Sweepi 5.1.0.
Sweepi - Clean up your System! Schnell und effizient überflüssige Daten löschen

---
42) RAMDiskNT 1.5
Creates a ramdisk using your computer's RAM. It appears as a normal hard disk.

---
43) Transparent Screen Lock for WinNT/2000/XP/2003 2.10
Password protect your workstation or server while viewing programs in background

---
44) MTA OE Backup 1.5
MTA OE Backup is a backup and synchronization tool for Outlook Express

---
45) Fomine Messenger 1.8
This LAN messenger allows you to exchange messages on a local network (LAN).

---
46) Clear Search History 1.4
Delete and clear internet history from your PC quickly and easily.

---
47) Find Error Description 1.0
Free error show porgram

---
48) SC-KeyLog Free 2.25
A compact, reliable keylogger with mailing options and easy remote deployment

---
49) PC Booster 5.0
PC Booster - Optimize, Accelerate and Stabilize all aspects of your Computer.

---
50) BUG DOCTOR 2006
BUG DOCTOR 2006 - Free Download. Fix Errors and Hidden Bugs on your PC.

---