101) Macromedia Flash MX 2004
Macromedia Flash MX is a robust environment for developing online advertising, user interfaces, and multimedia content

---
102) CrazyTalk Web Edition 3.5
Make animated, speaking photos in minutes with CrazyTalk

---
103) Comment Poster 1.0
Comment poster to submit comments automatically to thousands of websites

---
104) ActiveWidgets Grid (Free Edition) 1.0.0
Add powerful cross-browser datagrid component to your web application for free!

---
105) Free FLV PHP Driven Player 2.2
The Free FLV Player PHP Driven FLV Hosting 2.2

---
106) FlexiGallery: XML Flash Image Gallery 1.5
FlexiGallery - is xml-driven flash image gallery web application.

---
107) 1st PHP Banner Exchange Script 2.00
Make money selling banner impressions and build a webmaster community

---
108) 3d-Rotation-Menu 1.0
Menu with 3D panels items.

---
109) Site Submitter 1.0
Automatically Submit Your web site to many Search Engines

---
110) Reallusion CrazyTalk Web Edition 3.5
Make images on your web talk by adding voice with synchronized lip movement.

---
111) Jmusic 2.0
A flash-based music player for your website.

---
112) File Service Extension for IIS 1.0
Enhances IIS with anti-leech,concurrent connections from same IP limit,real-time connections monitor,custom directory browsing page

---
113) Article Distributor 1.1.2
This software helps authors quickly distribute articles to article directories.

---
114) Click Thumbnails Digistar 3.3.1
Bildergalerie erstellen verschied. Typen in HTML, PHP, PDF, EXE und als EMail

---
115) ThunderSite Free Web Editor 2.1
ThunderSite® is a software program that allows you to create Internet/Intranet websites quickly and easily

---
116) JavaScript Coder 1.1.3
Develop rock-solid forms, cool popups, amazing buttons and more - in minutes

---
117) Advanced JPEG Compressor 4.7
The interactive image compressor for Windows. Make your images smaller easily.

---
118) SiteMap XML - Dynamic SiteMap Generator 2.0
SiteMap XML Dynamic SiteMap Generator Google, XML, RSS, HTML and Text site maps.

---
119) Sothink SWF to Video Converter 2.4
Professionally convert SWF to video movie with SWF to Video Converter.

---
120) Abyss Web Server (Windows) 1.03
A small personal web server, that supports HTTP/1

---
121) Whois Online Website Block 1.0
The Whois Online Web modules is a module that lets you show who is currently visiting your site

---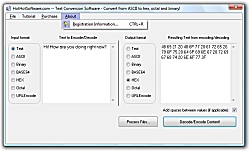 122) Ascii text converter that also converts other formats to and from text 2.0
Convert from and to text in different string formats, ascii, binary plus much m

---
123) Magic SEO URL for osCommerce 1.0
Magic SEO URL for osCommerce - Final Search Engine Optimization solution!

---
124) Flash Slideshow Generator 2.1.6.2
Make your flash slideshow with 170 cool transition effects quickly and easily!

---
125) Video Flash Chat - Videochat Software 7.1
Video Flash Chat: Web Based Videochat Software.

---
126) Overtech Technologies PHP-Nuke Theme 1.0
PHP-Nuke 6.x theme for those who want their PHP-Nuke site to look professional.

---
127) InstantFX SE MP3 Player Maker 1.0
Easily create online or standalone custom, skinnable Flash MP3 Players

---
128) FlippingBook joomla extension 1.0
FlippingBook joomla extension - joomla page flipping engine

---
129) JspISAPI 1.0
Run jsp through IIS - ISAPI DLL for Tomcat

---
130) Expand Menu Studio 2.2
Expand Menu Studio creates professional, cross-browser web menus in seconds

---
131) Paypal Order Form Maker by Kirkham 1.0
Make a paypal order form with this honor system shareware program. Follow the ea

---
132) CoffeeCup Flash Menu Builder 3.4
Add a Flash Menu to Your Website !

---
133) XML/XSLT Maker
XML/XSLT Maker is a code generator that can create dynamic, XML/XSLT-based Websites from databases in no time.

---
134) Page Popup Maker 2.0.2
Create popups - page load/close, links, form buttons mouse over, image links.

---
135) FlashPoint Flash Banner Builder 2.34
FlashPoint Banner Builder is a PowerPoint to Flash Banner Creator

---
136) InstantFX SE Flash Browser Transformer 1.0
Browse/Edit Cache SWF Files from File, InstantFX Flash Clipart and IE Cache

---
137) Zend Studio for Linux 5.5
Zends PHP Editor and IDE to speed up PHP development. Debugger and Profiler

---
138) EbookMaker 1.2
Software to create Ebook by compiling HTML page into a standalone .EXE file

---
139) Instant Color Picker 1.1
Pick colors from the screen, store them in a palette and copy color values

---
140) Zoom Image 2.0
Magnification viewer for JPG and GIF images that zooms in and out up to 20:1

---
141) MDaemon 9.5.2
Powerful, secure POP/SMTP/IMAP/HTTP mail server for Windows

---
142) DHTML News Creator 1.1
TopNews DHTML News Creator is a tool to create professional looking fader news for your web

---
143) ConceptDraw WebWave 5.5
Professional website planning, diagramming and prototype software

---
144) Easy Uploader 1.2.1
PHP uploading form Generator

---
145) AdvanceMAME 1.4
A MAME and MESS port with an advanced video support for Arcade Monitors, TVs...

---
146) Affiliate Page Maker for Clickbank 1.0
Affiliate Page Maker for Clickbank Affiliates and Clickbank Merchants Freeware.

---
147) Simple Feedback ZDR 1.1
This is simple and powerfull feedback form protected with "Captcha ZDR"

---
148) Free Software Directory Script 2.001
Free Software Directory PHP Script

---
149) Shop-Script PRO 2.0
Shop-Script PRO is cost-effective feature rich shopping cart software

---
150) Just NavBars 4.2
Create 3D website navigation bars for your site. Use image maps or Javascript.

---


Browse Pages: [1] [2] 3 [4] [5] [6] [7] [8] [9] [10] [11] [12] [13] [14] [15] [16] [17] [18] [19] [20] [21] [22] [23] [24] [25] [26] [27] [28] [29] [30] [31] [32] [33] [34] [35] [36] [37] [38] [39] [40] [41] [42] [43] [44] [45] [46] [47] [48] [49] [50] [51] [52] [53] [54] [55] [56] [57] [58] [59] [60] [61] [62] [63] [64] [65] [66] [67] [68] [69] [70] [71] [72]