451) Interactive Resume Builder 2004.6
Promote yourself! It's easy to document your career as a beautifully laid out html file with hyperlinks to skill summaries

---
452) SchedulerLite 1.3
Staff rostering, scheduling and booking with pictorial and spreadsheet views.

---
453) diskMETA-Pro 1.0
Professional version of diskMETA hard disk search software

---
454) PDF Content Split Batch 1.23
split on text information within many PDF's

---
455) Screen Pen 2.1
Screen Pen, insufflation, lets you draw on screen.

---
456) TRx Personal Phone Call Recorder for Mac 3.00
A personal phone line recorder program for Mac

---
457) VMPro Visitor Management Pro 2.0
VMPro 2.0 turnkey system to manage visitors;print badges, reports, easy to use!

---
458) WinThermO 1.1
A temperature conversion and display utility

---
459) TrackerPro 11
Barcode / Magstripe Application Suite Employee Tracking, POS, Rental

---
460) MemDB Check Printing System 1.0
Manage your customer and print check

---
461) CyberMatrix Employee Scheduler 1.00
Employee Scheduler is an easy to use application for creating employee schedules

---
462) CeBuSoft Accounting Information System 1.01
Accounting Information System - http://www.cebusoft.com | info@cebusoft.com

---
463) Personal Archive Creator 4.0
catalog software for print, cd, and web quick products catalog builder

---
464) Gtech Atomic Time Synchronizer 1.0
.NET Application to synchronize your computer's clock with atomic time servers

---
465) PDFWiz 1.0
Gnostice PDFWiz is a powerful application to manage and organize PDF documents.

---
466) Advanced Call Center 5.7
An advanced, yet simple-to-use phone answering machine for your voice modem.

---
467) Batch Barcode Maker 3.80
Make and print Barcodes on labels fast and easy and add it to a list for reuse

---
468) dBworxPE 4.3
dBworxPE is a relational database manager

---

469) Bar Code 128 5.0
Print your own bar code 128 in any subset A, B, C, EAN, UCC, SCC-14, and SSCC-18

---
470) PrecisionID EAN UPC Barcode Fonts 3.0
EAN and UPC Barcode Font Package with TrueType and PostScript versions.

---
471) TERAVoice Server 2004
TERAVoice is a high-performance telephony platform for Windows.

---
472) RMRExpenses (PPC) - Expense Account Tracker V1.3
This program allows you to keep track of your Expenses Accounts.

---
473) Sixth Sense POS 6.x
Advanced management for inventory, sales, suppliers and customers.

---
474) Print Studio Label Maker 2.0
Print address, shipping, mailing, barcode label with this label maker

---
475) Proposal-Invoice 2.1 R9
Easily create great-looking proposals, invoices, and receipts.

---
476) Speed Dial 2.001
Speed dial and email contacts system

---
477) ShareContacts 2.15.0031
Share and synchronize your MS Outlook Contacts Folder with your co-workers and friends without a server

---
478) Help Desk Software - Service Log for Access 3.1
Affordable, multi-user workshop help desk application, that is simple to use

---
479) AutoPlay me for PDF 2.01
Create AutoPlay PDF CDs easily. Simply drag and drop and press Burn to CD

---
480) MeasureMe 1.1
Deal with weights and measures conversion;Save you time and improve productivity

---

481) Retail Plus Point Of Sale Software 2.0
Easy to use POS and inventory control system designed for retailers.

---
482) MITCalc - Rolling Bearings 1.10
Selection, calculation and check of rolling bearings of the company SKF

---
483) Total Fax 7.0
Send faxes to an unlimited number of recipients with just a few clicks

---
484) CyberMatrix Pro Schedule 5.00
Pro Schedule is a single or multi-user application for scheduling appointments.

---
485) Advanced DBF Repair 1.6
Advanced DBF Repair is a powerful tool to repair corrupt DBF files.

---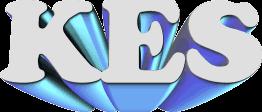 486) JaxRain 1.00
Quickly and easily Design stormwater detetntion ponds.

---
487) WinFax Pro Automator for Word 2.0
The One-Click Faxing Solution for WinFax and Word

---
488) Trade eQualizer 1.1
Trade eQualizer is a new and unique position size calculator for stocks

---
489) VentaFax & Voice 5.61
VentaFax is a powerful fax/voice messaging software boasting features and reliability available only in high-end products, but cheaper and less greedy to the system resources

---
490) hsCADence 1.1.1.43
hsCADence is a CAD document conversion tool

---
491) Barcode for Office Code EAN / UPC by Wolf Software 3.5
Barcode for Office creates Code EAN 8/13 and Code UPC-A / UPC-E

---
492) BrowserCRM Professional 3.02a
Customer Relationship Management, Email and Groupware for Linux and Windows

---

493) Bar Code 3 of 9 4.01
Print your own bar code 3/9 in Windows on sheet labels or custom packaging

---
494) WMD SWAG PalmOS Bundle 1.2
Quickly analyzes your observations at a WMD disaster site.

---
495) YellowTip Health Reservations 2.0.2
Browser based scheduling software for spas, health clubs, salons, clinics, etc.

---
496) Time Tool 2.01
Integrated punch clock, invoice generator, and time sheet generator

---
497) Annotate!Pro 2.0
Draw on top of any program running on your desktop.

---
498) CalcPac RPN 1.50
CalcPac RPN is a powerful business calculator that emulates the HP-12C.

---
499) MemDB Quotation System 1.0
Helps you to create professional quotation easily

---
500) LBE Desktop Helpdesk 4.0.181
Easy to use helpdesk software - sensibly priced to suit all business sizes

---