151) Mix & Match Association 2.3.0
Let your creativity be your guide as you create awesome gamesets for this special memory / concentration game! Match any picture to any sound to any text! The educational value is limitless! 3 game sizes, multiple players, Timed game, and more

---
152) Monochrome Lines 3.0
Lines (color balls) for monochrome display or color-blind people

---
153) Monopoly Twisted 2.1
Monopoly Twisted! Same game, new twists!

---
154) Mouse Trap 1.1.0
Can you trap the mouse?

---
155) MPS-Sudoku 5.11
Create, play, and save Sudoku puzzles.

---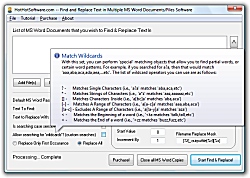 156) MS Word Find and Replace Text in Multiple MS Word Documents/Files Software 9.0
MS Word Find and Replace Text in Multiple MS Word Documents/Files Software

---
157) My Little Memory Game 1.0
My Little Memory Game is a simple free memory game.

---
158) My SUDOKU 1.62
My SUDOKU enables building exciting sudoku puzzles of several difficulty levels.

---
159) Mysteries of Horus 1.0
Appease the gods of Ancient Egypt in this remarkable brain-bender!

---
160) Navigatris 2.0
Tetris meets funny side of world history in this never-seen-before puzzle genre!

---
161) Net Blitz 2.0
Net Blitz is a multiplayer chess game that supports the bughouse variant.

---
162) Oak Systems Sudoku 2.1
Generate and enter/solve 9x9 and 16x16 Sudoku puzzles against the clock

---
163) Okoker Sudoku Pro 7.6.31.1521
Okoker Sudoku Pro is one of the most amazing

---
164) Online Backgammon Tournament 4.7
Backgammon server with cash prize tournaments and real money games.

---
165) Online Maze 2
Online maze

---
166) Orneta Checkers for Windows Mobile 5.0 Pocket PC 1.5.1
Orneta Checkers is the board game of Checkers for Windows Mobile 5.0 Pocket PC

---
167) Orneta Chess Mobile 1.0
Chess Mobile -- classic strategy board game with multiple difficulty levels

---
168) Orneta Combine4 Mobile 1.0
Combine4 Mobile -- classic board game for Windows Mobile

---
169) Orneta Go Mobile 1.0
Go Mobile -- the classic timeless board game for Windows Mobile

---
170) Orneta Reversit Mobile 1.0
Reversit Mobile -- strategy board game for Windows Mobile

---
171) Paradoxion 1.1
Paradoxion is an advanced logic game, a true gem for those who like to solve challenging logic puzzles! Lots of carefully crafted levels, elegant gameplay and relaxing atmosphere, everything you need for the perfect puzzle solving experience!

---
172) Party Animals! Jungle Memory 1.0
Print and play the original Party Animals jungle memory game!

---
173) PegIt 1.0.5
PegIt is a unique level-based logic puzzle game inspired by the classic 'Peg Solitaire' board game

---
174) Pipe Engeneer 1.1.29
This is a sequel to the logic game Pipe Engineer

---
175) PocketLines 0.11
Pocket PC -compatible remake of the famous Color Lines game.

---
176) PocketMoku 0.11
PocketMoku is based on the Go-Moku board game

---
177) POOX - The Ultimate disease 1.1
POOX mixes subtly immediate dexterity and mid term strategy planning

---
178) PrismaPix 1.0
PrismaPix is easy to learn, fun to play! Use minesweeper logic to find the surprise hidden photo - you never know what you'll find next

---
179) Psychoballs 1.1
Psychoballs - THE addictive puzzle game!

---
180) PushClU (Push&Clear Unlimited) 2.11
Game for children and adult.

---
181) PushSet 2.11
Difficult game. Requires the precisiouly analysis of a situation.

---
182) Puzzle 15 10
Educational puzzle 15. Use yor mind for sloving this logic

---
183) Puzzle Z 1.0
Puzzle Z is a new addictive puzzle where gameplay is NOT time-limited

---
184) Puzzle. UA 1.0
The game has collected in itself basic line of puzzles and some additional possibilities

---
185) QQSmile Deflexion 2.0
Combines lasers with classic strategy for an experience enjoyed by players.

---
186) Quadro 1.0
Logic board game, which has not analogues, will serve as a good occasion for a break in work and will ensure you interesting free time spending and rest

---
187) Quiz of the States Online 1.0.0
Educational quiz game makes learning fun

---
188) Ragdoll Cannon 1
Logical puzzle involving realistic physic and shooting ragdolls with a cannon.

---
189) Rain Talisman 1.02
Spin wheels and match 4 spheres of one color in beautiful fantasy adventure.

---
190) RDDP Blue 1.0
You are Rich Diamond, Treasure Hunter Extraordinaire! You're on your way to finding a fortune in glittering gems

---
191) Restore picture online 2
Restore initial picture

---
192) Reversi 1.0
Reversi is a board game which involves play by two parties on an eight-by-eight.

---
193) Rhumb Line 1.1
Original 2-player strategy game of observation and placement on a compass rose board

---
194) RotaDim 1.5
Save the planet - literally! The planets of our solar system need your help in this exciting and challenging puzzle game

---
195) Roteris 1.00
Play a Tetris game with fantasy-style graphics

---
196) S2 Adept 1.2
The collection comprises six games (Inverse, Boyard, Egghead, Reversi, Trifler and Yahoos), each of which promotes and can simply serve development of memory, attention, logic an occasion for a break in work

---
197) S2 Zoop 1.1
Riveting four-way action as colored pieces appear randomly along a grid and move toward the center

---
198) Same - Next Generation Demo 1.00
Same - Next Generation is a remake of the famous Same game with many addons such as unlimited undos, taking snapshot, colorful backgrounds and different ball layouts

---
199) Scalez - Windows 1.0
Skalez, The BALANCING PUZZLE GAME

---
200) Secret Chamber 1.0
Unlock jewels of the King's Secret Chamber and discover the precious treasures.

---